Wake-Up Club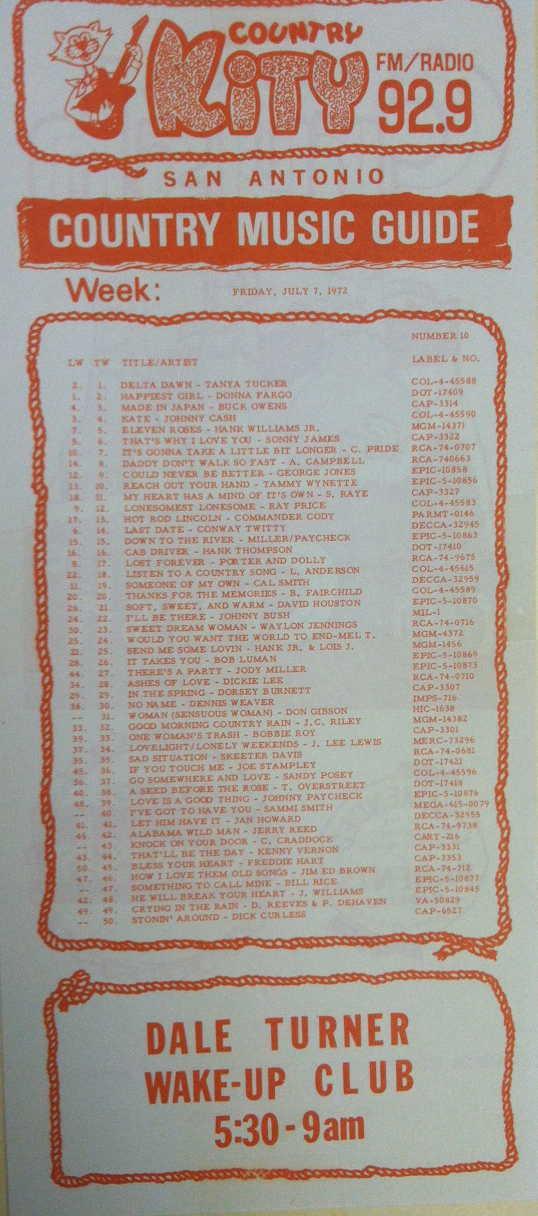 Editors Note: "Delta Dawn" by Tanya Tucker is at the top of the above Country KITY Country Music Guide. Ironically...A few months later, as related in his San Antonio Radio Memories Book One story "One Little Drink," Dale would encounter Tanya's Dad, Bo.
Audio courtesy of Dale Turner.
[ Home ]
Copyright 2016 – Dale Turner & SanAntoinioRadioMemories.com – All Rights Reserved.