Sunday Morning
I loved working Sunday mornings because I knew that every other radio station within the KONO coverage area was broadcasting news, public service, public affairs or religious programming. If anyone wanted to listen to music on their radio they would be listening to me or whoever was working across the hall from me at KITY.
There were two half-hour program exceptions. The first was Powerline which was hosted by Lee Randall. Lee would later work at KTSA.
The second exception was Silhouette which was hosted by John Rydgren. John, with his deep resonant voice, was often called "The voice of God," because he was not only a Disc Jockey, but also an ordained minister. Many attribute the initial combining of Top 40 Music with religious programming to John.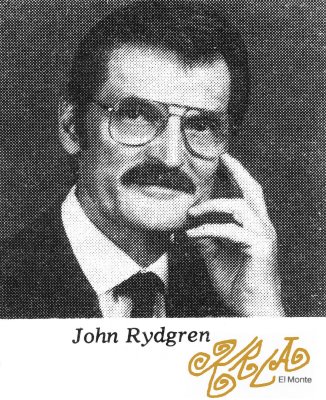 I am surprised that I never got in trouble because I ALWAYS broke programming format once every Sunday morning. The format was to play a KONO jingle out of each "worship at the church or synagogue of your choice" announcement. Instead of playing a jingle, I would go directly into Fire by Arthur Brown, which starts with a voice shouting "I am the god of hellfire…"
John Steel
[
Home
]
Copyright 2013 by John Steel and SanAntonioRadioMemories.com—All Rights Reserved.