Bill Perry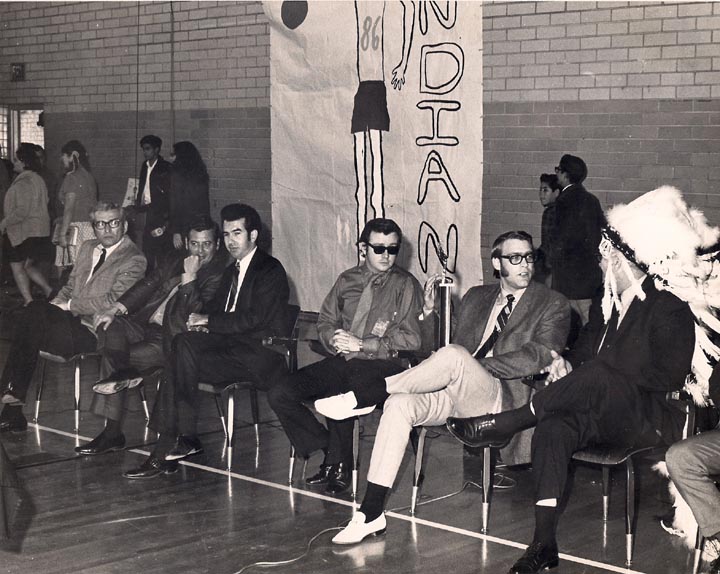 Left to Right: Jack Roth, Bill Perry, Rick Reynolds, B. Bailey Brown, Rod Tanner,
and Harlandale High School Principal??
Thirty Nine years ago on September 16, 1972, Bill Perry, General Manager of KONO/KITY, and his wife June were killed in a head-on automobile accident near Nashville TN.

Bill was a force to be reckoned with in San Antonio Radio. He believed both in mentoring and supporting new talent. Not only was he a major factor in making KONO a ratings winner, but he also was beginning to get a better understanding of FM radio as he lead the battle to expand the listening experience on FM.

Bill loved live music and was a strong supporter of local music talent.

I am greatful that I knew Bill both personally and as a family friend.

Gary Hull
Photo courtesy of Bill Perry's daughter Kaye.
Thanks go to Johnny Shannon, Rod Tanner, and Bob S. for help in identifying people in the above photo.
[
Home
]
Copyright 2011 by Gary Hull and SanAntonioRadioMemories.com – All Rights Reserved.