Jolene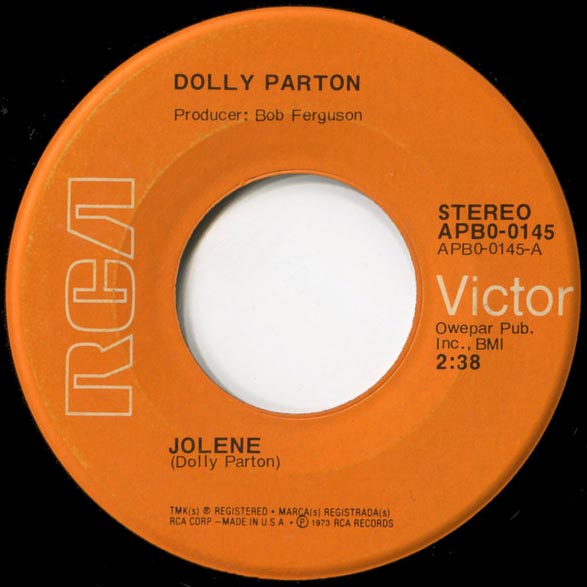 I walked into the KKYX Control Room for the start of my Sunday Evening air shift, picked up the transmitter log and started entering the required readings. As he left the Control Room B. Bailey Brown informed me that the temperature had changed, so I needed to make a new recording for the KKYX Weather Line with the current forecast and temperature.

I finished the log entries just as Jane English started the weather signaling the end of the newscast. I started the record that B. had queued for me. Because I never knew how many tries it would take to get the Weather Line recording done correctly, I immediately turned down the Monitor Speaker Volume (I didn't want it in the background of the Weather Line recording), grabbed the weather information and ran over to the KKYX Weather Line equipment so I could get the new weather information recorded before the record ran out.

I finally got the Weather Line update finished and returned to the Console to get signed in and verify what was happening on the Program Log. At this point, because I had finished all I needed to do before the end of my first record, I turned up the volume on the Monitor Speaker. I immediately recognized the song playing as Jolene (written by Dolly Parton) but I didn't recognize the artist, so I snuck a peek at the record spinning on the turntable. To my shock I discovered that it WAS Dolly Parton. The record was playing at 33 RPM...NOT 45 RPM!

No wonder I had easily been able to finish all I needed to do before the end of the record!

What really amazed me was that Jolene sounded just as good at 33 RPM as it did at 45 RPM. Maybe...Even better!

Paul Kirby

[ Home ]
Copyright 2019 by Paul Kirby and SanAntonioRadioMemories.com – All Rights Reserved.