Bruce And I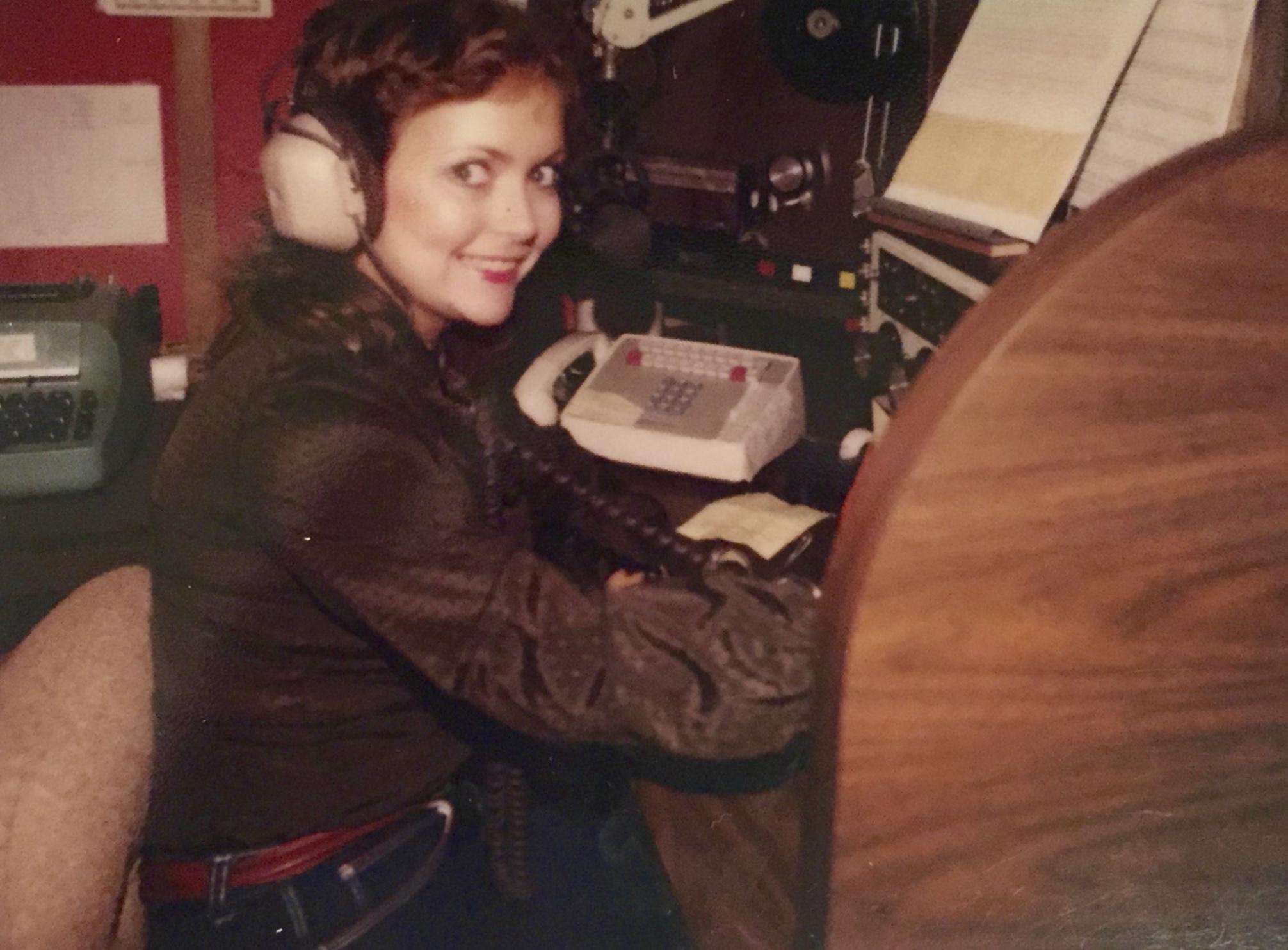 Donna Parker On The Job At KTSA
Bruce and I started doing the morning show on KTSA together about 1981. I ended up being his 'sidekick' for a few years.
Bruce ran the audio control board and he changed out the tape cartridges for the songs and commercials. I sat across from him in the midst of 100s of wires and in front of a very small microphone.
We called local celebrities and politicians on the phone very early in the morning so we could converse with them on our show. One example is Henry Cisneros, who was a San Antonio City Councilman at that time. Henry's wife, Mary Alice, would always answer the phone at the early hour. When we would ask to speak with Henry, he would gamely get on the phone and answer our questions. About what? I don't remember.
At exactly 6:07 each morning, we would get a call from 'Clarence from Three Rivers.' That's literally how he introduced himself to us and to our listeners each and every time he called. Clarence was a sweet soul who, we found out, walked about two miles to a pay telephone just to make his call and to request that we play My Baby Takes the Morning Train by Sheena Easton or Driving My Life Away by Eddie Rabbitt. Both were big hits at the time.
As a side note: I consider myself very fortunate because, a few years later, I was able to interview Eddie Rabbitt, before he passed away, in a hotel room in Midland. Eddie was a nice man.
Donna Parker
[
Home
]
Copyright 2016 by Donna Parker & SanAntonioRadioMemories.com – All Rights Reserved.