Sunday...The Experience
Eddie and Bobby Reyes (Left)
From The Driver's Seat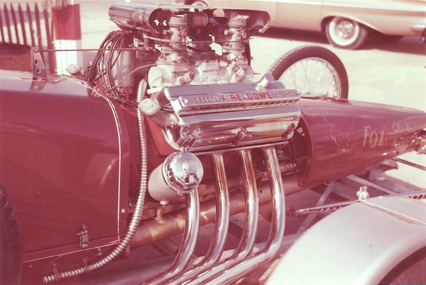 The MOPAR Engine
Full View
On The Track...Viewing South
On The Track...Viewing Northeast
My brother Eddie was very much into dragsters and hot rods.
When he heard about the dragstrip, he asked our Dad to take us there.
The "rail" in the photos was a very plain, simple, classic looking machine.
That MOPAR engine was way too cool!
It was a great day. I wish I could remember more.
Bobby Reyes
[ Home ]
Copyright 2009 by Bobby Reyes & SanAntonioRadioMemories.com – All Rights Reserved.